Hi my name is Helena and I LOVE exploring. It took me many years travelling and living in many different countries to realize that what we have here in Margaret River is magical and extraordinary. The combination of world class wineries, pristine beaches, boutique breweries, gourmet foods and stunning art is unique.
Being a local many of the wine makers, chefs, event organizers and artists are personal friends. This gives me the unique opportunity to share some of the lesser known hidden gems with you along with the iconic world renowned boutique wineries and artisans.
MARGARET RIVER UNPLUGGED TOURS was born with the vision to share these amazing experiences and special places with you via our handcrafted  WINE TOURS and CHARTERS. We also provide transfers for weddings, birthdays, concerts around the region to and from Busselton airport and Perth. To book one of our tours or charters please call me on +61 (0) 484-608-354  or please send us an email to  wine@margaretriverunplugged.com.
Gift vouchers available.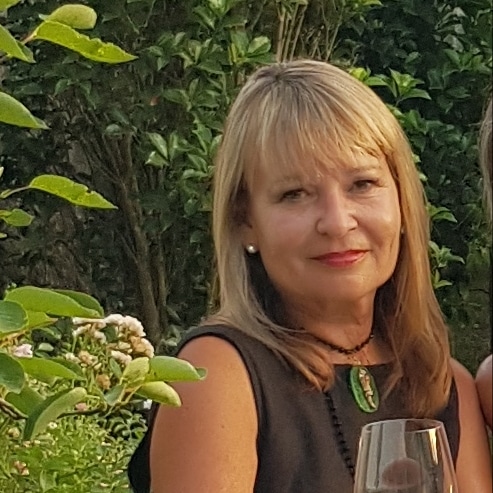 "Helena of Margaret River Unplugged (MRU) picked us up from our hotel to take us on a most enjoyable and memorable day tour. She is a tonic from abroad, entertaining us with a selection of local information blended with snippets of history.  The area is graced with a picturesque landscape of vineyards, forests and bubbling streams. Sheep and cows grazed in the meadows, displaying the tranquillity and ambience of this beautiful region. We saw mobs of kangaroos lounging in the shade of the trees at the Petra Estate and were amazed at the variety and quality of the Olive Oil on offer at their shop. Lunch at the nearby Robert Oatley Estate was delectable, as was the wine. I chose a plate of gnocchi and washed it down with a glass of delicious Cab Sav, all in a perfect setting overlooking an exquisite rose garden and lake where wild birds gathered. If you are in the region and have a few hours to spare this should be at the top of your list. Happy touring!"
May 2018, Mark and June, Sydney
Helena Chlepnac (MA) holds the WSET Level 3 Certificate in Wine.
She has lived and worked all over the world. After several years in Victoria where she developed her interest in wine, she then moved to Hong Kong where she started Australian Wine Cellars with the support of the Price Warehouse Young Entrepreneurs Program under the mentorship of Len Evans. These were the early days of the wine industry in Hong Kong and she was fortunate enough to meet many pioneers and legends in the wine industry. See Proud to Drink Australian.
After 30 years in Europe, including teaching at the Hotel Management School in Zurich, she returned to Dunsborough and continues to pursue her passion for wine and education.