Discover Margaret River - Tours and Charters
There's no shortage of things to see and do in Margaret River, and we want to help you see them all! At Margaret River Unplugged, we're passionate about sharing with you the highlights, events and natural wonders that our beautiful area of WA has to offer. We have a range of tours in Margaret River, Yallingup, Dunsborough, Busselton and Augusta to suit visitors of all ages and lifestyles. Let us take the stress out of planning and finding your way to the best spots in the region via one of our private charters or tours.
DAY AND EVENING FUN ADVENTURES
"Helena of Margaret River Unplugged (MRU) picked us up from our hotel to take us on a most enjoyable and memorable day tour. She is a tonic from abroad, entertaining us with a selection of local information blended with snippets of history.  The area is graced with a picturesque landscape of vineyards, forests and bubbling streams. Sheep and cows grazed in the meadows, displaying the tranquillity and ambience of this beautiful region. We saw mobs of kangaroos lounging in the shade of the trees at the Petra Estate and were amazed at the variety and quality of the Olive Oil on offer at their shop. Lunch at the nearby Robert Oatley Estate was delectable, as was the wine. I chose a plate of gnocchi and washed it down with a glass of delicious Cab Sav, all in a perfect setting overlooking an exquisite rose garden and lake where wild birds gathered. If you are in the region and have a few hours to spare this should be at the top of your list. Happy touring!" May 2018, Mark and June, Sydney
 I love exploring. It took me many years travelling and living in many different countries to realize that what we have here in Margaret River is magical and extraordinary. The combination of world class wineries, pristine beaches, boutique breweries, gourmet foods and stunning art is unique.
Being a local many of the wine makers, chefs, event organizers and artists are personal friends. This gives me the unique opportunity to share some of the lesser known hidden gems with you along with the iconic world renowned producers and artisans.
MARGARET RIVER UNPLUGGED TOURS was born with the vision to share these amazing experiences and special places with you via our handcrafted TOURS and CHARTERS. We also provide transfers for weddings, birthdays, concerts around the region to and from Busselton airport and Perth.
To book one of our tours or charters please call Helena on +61 (0) 484-608-354  or please send us an email wine@margaretriverunplugged.com . Gift vouchers available.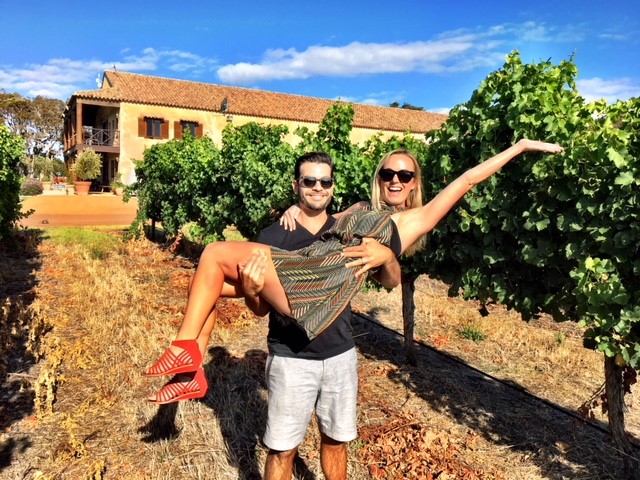 GOURMET FOOD & WINE TOUR $185
The ultimate experience for all the senses. Explore hidden gems and iconic locations and producers.
Relax, join us behind the scenes, meet the winemakers, artisan producers and chefs and taste their stunning creations. This tour is designed on the day taking into account the interests and passions of the guests and the seasons. We will include our personal favorite scenic spots along the way to add stunning scenery to this day of sensory delights. Included in the tour are:
Tastings at a mix of 6 award winning wineries and smaller boutique cellar doors. Breweries and distilleries can be added.
Gourmet winery lunch at an award-winning restaurant
Visits to stunning lookout spots and beaches
Pick up and drop off from your accommodation
Wander  Wonder  Laugh  Learn
We take you to beautiful cellar doors
Try new wines you've never experienced before
Enjoy a relaxed lunch. Plenty to choose from on the menu. Vibrant tastes.
Taste craft beers
Remember what it felt like to be a kid at the chocolate factory ? Be a Big Kid
"Our guide knew the area well and took us to a variety of spots (scenic locations, vineyards, chocolate factory, etc.) so there was something for everyone. We just wished we had more time and would book two days rather than one. There is a lot to see and do which makes it fun for the entire family".
"What a fantastic weekend! I stayed in Dunsborough with my husband and another couple. We planned to do a wine tour. But not ANY wine tour. I've done them over and over. Margaret River Unplugged was a new experience for us. 
We were met at our accommodation by our guide who gave us a brief description of what to expect from our day out with him. He didn't reveal too much as I asked for a surprise, knowing the region quite well. 
He was humorous, friendly and flexible. He showed us some amazing boutique wineries and had arranged our lunch at a delightful venue. 
After a number of wineries, the boys' elected the brewery they wanted to visit. 
Our tour was just for our group, tailored to our needs and preferences".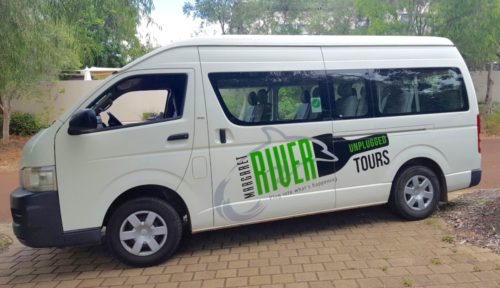 PRIVATE CHARTERS - YOUR DESIGN OR OURS
With our local knowledge we will give you the tour of Margaret River that you want. The itinerary is yours and we are spoilt for choices. This way you can make the most of your valuable holiday time and keep you and your friends safe by not drinking & driving.
Bus Cost $125 per hour, minimum 6 hours
Mercedes Convertible call for availability and rate 0484 608 354
There is always something magical happening, with world class events occurring throughout the year. We are plugged into the event calendar and strive to provide charters and tours that enable you to indulge your passions and have lots of fun.
GOURMET ESCAPE
WHALE MIGRATION (July-November)
CINEFEST
OPEN STUDIOS
CAPE TO CAPE WALKS
SURFING CHAMPIONSHIPS
CAVES AND INDIGENOUS CULTURE
MUSIC FESTIVALS
FOOD MARKETS
ART FESTIVALS
Our private charters take you to all of them safely and comfortably. Choose either our bus "Belle" or our Mercedes convertible "Beau". 
To book one of our private charters, please call Helena on 0484 608 354