Sport and Nature Events
In our stunning paradise we have many sport and nature events, such as Cape to Cape walks, biking trails, some of the best surfing in the world, bird and whale watching, sailing, ironman events and more.
 We have it all in this pristine, unique and exciting corner of the world.  We invite you to join us and have the adventure of your life.
Our tours and charters will take you anywhere you would like to go.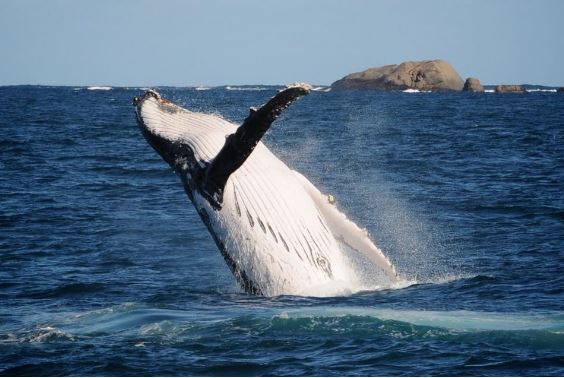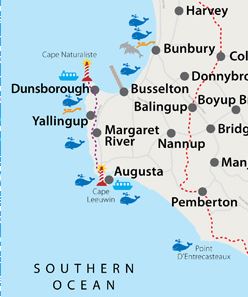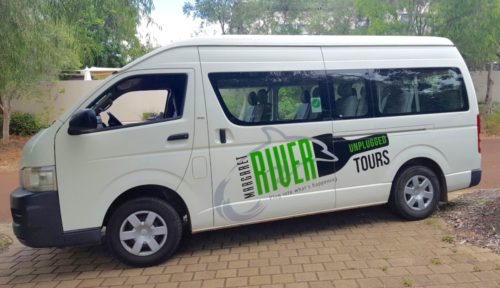 WHALE WATCHING June - December
Almost hunted to extinction, the population has recovered to such a level that an estimated 35,000 whales migrate from the Antarctic to our warmer waters. With a 6-month season, from June to early December, the Margaret River Region is one of the best places to whale watch in Australia.
Humpback, southern right, minke and blue whales all make the epic journey. Their first port of call is Flinders Bay in Augusta, where the best time to see them is June to August. Augusta is one of the few places where you'll see the southern right and humpback whales interact. Humpbacks, renowned for their agility, gather in groups of males and engage in breaching, spy-hopping, lob-tailing and tail-slapping. Acrobatics play out during courtship. Southern right whales will often calve in the bay and sometimes can be seen doing so in the shallows.
The humpback whales then head directly up north, where the pregnant females who mated last year have their calves (babies). They then return to Geographe Bay near Busselton and Dunsborough where they rest and nurse their young from September to early December.
Check out the map to find the best places to see the Giant Blue Whale.
The southern right and humpback whales are most prevalent in Australia's South West and migrate in large numbers. Humpback sightings start in the region from June.
The best time to see them around Albany and Augusta is from June to August, and off the Dunsborough and Busselton coast from September to mid December. The southern right whales are most commonly sighted in Albany and Augusta later in the season from August to October. Blue whales are occasionally sighted in the Albany area from May to June and around Dunsborough or Busselton from November to December.
Book your whale watching and nature tour or charter with Margaret River Unplugged.
Call Paul on 0478 700 085 or email to info@margaretriverunplugged.com
Discover the heart of Margaret River. Find out what's on today!